Mission Statement
The mission of the Civil Rights Project / Proyecto Derechos Civiles is to help renew the civil rights movement by bridging the worlds of ideas and action, to be a trusted source of intellectual capital within that movement, and to deepen the understanding of the challenges that must be addressed to achieve racial and ethnic equity as society moves through the great transformation of the 21st century. We believe that either the country will learn to deal effectively with the richness of its astonishing diversity or it will lose pace in a globalizing world and decline and divide. Focused research and the best ideas of scholars and leaders from all parts of the country can make a decisive contribution to a renewal of the promise of the civil rights movement.
Racial gaps in education, income and financial wealth that were closing three decades ago have been widening, losing too much of the significant progress made from the 1950s to the 1980s. Racial and ethnic minorities generally die younger and receive poorer quality healthcare than whites. The vast majority of our prison population is made up of people of color, who are dramatically over-represented at every stage of the criminal justice process. Schools are steadily resegregating, and suburbs face emerging patterns of racial and class segregation that threaten to recapitulate inner city ills. The socioeconomic report card and the demographic trends are even more alarming when juxtaposed with two dramatic patterns in policymaking and immigration. First, the Civil Rights Acts of 1964, 1965 and 1968 - the crowning legal achievements of the civil rights movement - are facing steady and increasingly effective attack in courts, legislatures and referenda. Second, the country is in the throes of the largest migration in American history. Led by Latinos and Asians, the fastest growing minority populations, this immigration boom spurred in part by the 1965 Immigration Act has already transformed the racial composition of the United States. The number of Latino students has more than quadrupled since the late 1960s and now surpasses the number of African American children in public schools. And while only a half century ago the country was only about a seventh nonwhite, within the next four decades there will be no racial majority, and people of color will actually outnumber whites in the general population - a demographic shift already appearing at an accelerating rate among preschool children who are now predominantly nonwhite. There is no greater challenge facing our nation than racial equity.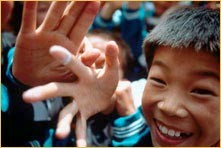 America's far-reaching successes in the civil rights era fostered the false sense among many that racial progress was inevitable and irreversible. Those who know better must educate, persuade and lead others. Great universities share this duty. Recognizing these challenges, and understanding that contemporary civil rights problems defy easy answers, the Civil Rights Project was founded at Harvard University in 1996 to provide needed intellectual capital to academics, policy makers and civil rights advocates. The model was: a multidisciplinary research-and-policy think tank and consensus-building clearinghouse; based at a leading university; operating with the highest intellectual standards; attentive to dissemination for multiple audiences; and committed to building a network of collaborating legal and social science scholars across the nation. Eleven years later, The Civil Rights Project (CRP) is a leading organization devoted to civil rights research. It has found eager collaborators among the nation's finest scholars, and wide- open doors among advocacy organizations, policymakers and journalists. Focusing initially on education reform, it has convened dozens of national conferences and roundtables; commissioned over 400 new research and policy studies; produced major reports on desegregation, student diversity, school discipline, special education, dropouts, college access, and No Child Left Behind, and published twelve books, with more in the editing stage. CRP directors and staff testify and provide technical assistance on Capitol Hill and in state capitals. Its research has been incorporated into federal legislation, cited in litigation, and used to spur Congressional hearings. In any given month, CRP work is quoted in major national media. Its work was cited in the 2003 Supreme Court decision upholding affirmative action, and in a number of other important civil rights decisions.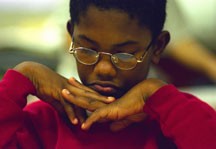 CRP's increasing national prominence and rapid growth confirm that the initial vision was correct, and provide the backdrop for an ambitious financial, programmatic and strategic agenda. Founding Co-director Christopher Edley, Jr. left to become law school dean at the University of California at Berkeley in 2004. In 2007 the Project moved to UCLA and became The Civil Rights Project/ Proyecto Derechos Civiles with founding co-director Gary Orfield and new co-director, Patricia Gándara. In its new location the project will continue to work on the major issues of its first decade while adding new initiatives related to immigration, language policy and a special local focus on studies of the Southern California metropolitan megaplex. It also seeks to expand its reach into non-English media outlets, reaching a broader and critically important constituency.
June 1, 2007
Document Actions