Gary Orfield, Ph.D.
Distinguished Research 
Professor, UCLA Graduate School of Education; 
Co-Director, The Civil Rights Project at UCLA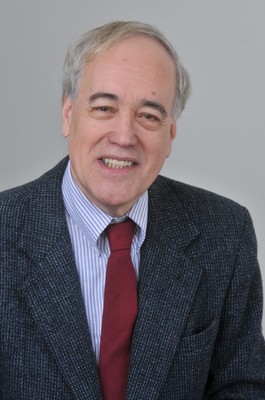 Gary Orfield is Distinguished Research Professor of Education, Law, Political Science and Urban Planning at the University of California, Los Angeles. His research interests are in the study of civil rights, education policy, urban policy, and minority opportunity. He was co-founder and director of the Harvard Civil Rights Project, and now serves as co-director of the Civil Rights Project/Proyecto Derechos Civiles at UCLA. His central interest has been the development and implementation of social policy, particularly the impact of policy on equal opportunity for success in American society. Orfield is a member of the National Academy of Education and has received numerous awards, including the Teachers College Medal, Social Justice Award of the AERA, the American Political Science Association Charles Merriam Award for his "contribution to the art of government through the application of social science research," and honorary PhDs.
Orfield's research includes more than 12 co-authored or co-edited books since 2004 and scores of articles and reports. In addition to scholarly work, he has served as expert witness or special master in more than three dozen class action civil rights cases, on school desegregation, housing discrimination and other issues, and as consultant to many school districts, federal, state and local governments, civil rights groups and teachers organizations. He and various collaborators have organized amicus briefs to the Supreme Court on all the major school and affirmative action decisions over the last two decades.
Recent books include The School Voucher Illusion: Exposing the Pretext of Equity (with K. Welner and L. Huerta), Teacher's College Press, (2023); The Walls Around College Opportunity: The Failure of Colorblind Policy, Princeton University Press (2022); Accountability and Opportunity in Higher Education: The Civil Rights Dimension (with N. Hillman), Harvard Education Press (2018), and Discrimination in Elite Public Schools: Investigating Buffalo (with J. Ayscue), Teachers College Press (2018). Orfield also edited the 2017 Educational Testing Service report, Alternative Paths to Diversity: Exploring and Implementing Effective College Admissions Policies. "A Life in Civil Rights" appeared in the October 2010 issue of PS: Political Science & Politics.
Other books he either co-wrote or co-edited include (but are not limited to):
Educational Delusions? Why Choice can Deepen Inequality and How to Make Schools Fair (with E. Frankenberg), Berkeley: University of California Press (2013)
The Resegregation of Suburban Schools: A Hidden Crisis in American Education (with E. Frankenberg), Cambridge: Harvard Education Press (2012)
Lessons In Integration: Realizing the Promise of Racial Diversity in America's Public Schools (with E. Frankenberg), Charlottesville: UVA Press (2008)
Twenty-First Century Color Lines (with Andrew Grant-Thomas), Philadelphia: Temple University Press (2009)
Expanding Opportunity in Higher Education (with P. Gandara and C. Horn), Albany: SUNY Press (2006)
Latino Educational Opportunity: New Directions for Community Colleges, 133 (2) (with C. Horn and S. Flores), San Francisco: Jossey-Bass/Wiley (2006)
School Resegregation: Must the South Turn Back?(with John Boger), Chapel Hill: UNC Press (2005)
Higher Education and the Color Line (with Patricia Marin and Catherine Horn), Cambridge: Harvard Education Press (2005)
Dropouts in America: Confronting the Graduation Rate Crisis, Cambridge: Harvard Education Press (2004)
Document Actions